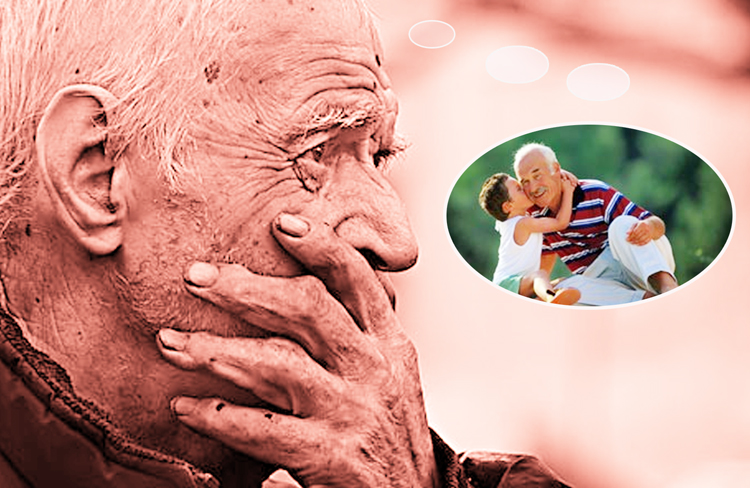 BETHANY.OR.ID – Menjadi tua, sendiri, dan  tidak ada yang menemani acapkali menjadi bayang-bayang yang menakutkan bagi sebagian orang.
Lukman, Berger menjelaskan, bahwa menjadi tua merupakan beban bagi banyak orang, karena pertambahan umur disertai dengan kehilangan banyak peranan. Sedangkan Ruddock (dalam Roles and Relationship) berpendapat, bahwa hidup sosial merupakan aktivitas orang yang membutuhkan peranan, dan mencari orang yang bersedia memainkan peranan yang komplementer (Anna A., M.Sidharta, dan M.A.W. Brouwer, 1980).
Forum K. menjelaskan, bahwa penelitian di Inggris mengungkapkan, usia paruh baya adalah usia yang paling sering merasa kesepian. Lebih dari sekitar 75% orang dewasa merasa kesepian, dengan rata-rata usia 40 tahun an adalah usia yang paling mengalami kesepian. Sebuah penelitian yang dilaporkan dalam Journal of Clinical Nursing meneliti sekitar 1300 orang dengan kisaran usia di atas 18 tahun di Australia, menemukan bahwa rasa kesepian  jarang dijumpai pada usia remaja dan usia di atas 50 tahun. Hasil penelitian tersebut belum dapat dikatakan final, karena tak semua orang menganggap kesendirian atau kesepian itu sebagai hal yang negatif, bahkan ada beberapa orang yang memilih kesunyian sebagai bagian dari hidup mereka, seperti yang diungkapkan DR. Athur Cassidy dari Belfast Institute.
Survei tersebut menemukan bahwa mereka yang memiliki keyakinan iman yang kuat cenderung lebih suka hidup menyepi, tak peduli usia mereka.
Bagi yang terbiasa hidup sibuk, hari tua tanpa kegiatan akan menghadirkan rasa  jenuh yang luar biasa. Kita mesti menyadari, bahwa yang terhilang bukanlah kegiatan itu semata , melainkan makna dan semua perasaan yang terkait dengan kegiatan itu. Itulah yang membuat hidup begitu kosong dan hambar.
Saran hadapi "kekosongan"
Pertama, kita harus hidup dengan kekosongan itu.
Dengan kata lain, kita harus menerima kenyataan, bahwa masa tua adalah masa kehilangan. Jadi, sesuaikanlah harapan sesuai kenyataan. Terimalah fakta, bahwa kebahagiaan kita akan berkurang. Bukan bertambah.
Kedua, kendati tidak ada satupun kegiatan yang dapat sepenuhnya mengganti makna yang terkandung dalam kegiatan yang lama,– seperti membesarkan anak,– maka isilah hari dengan kegiatan lainnya-serutin mungkin. Kuncinya adalah rutin! Entah itu dilakukan tiap hari atau beberapa hari per minggu. Makna sesungguhnya dari apa yang kita kerjakan hanya dapat bertunas dalam jadual yang rutin. Rasa sayang pada apapun yang kita kerjakan hanyalah dapat tercicipi,  bila kita melakukannya sesering dan serutin mungkin.
Ketiga, peliharalah relasi yang baik dengan anak. Jangan malah merusaknya. Kunci memelihara hubungan dengan anak pada masa tua, adalah "hormati batas dan bersedia menolong." Hormati batas berarti dengan senantiasa mengingat, bahwa kendati ia tetap anak kita, namun ia bukan "kepunyaan" kita lagi. Artinya, kita mesti menyadari, bahwa ada tanggung jawab lain dalam hidupnya, selain kita sebagai orang tuanya. Kita tidak bisa menuntutnya untuk menyediakan waktu dan perhatian sama seperti dulu lagi. Untuk memelihara relasi yang baik, tawarkan dan sediakan bantuan sedapat-dapatnya agar hubungan kita dengan anak menjadi relasi "memberi dan menerima," bukan "meminta dan menerima."
Keempat, berinisiatiflah untuk memelihara kontak dengan anak. Sudah tentu kita harus memelihara relasi yang baik dengan anak terlebih dahulu sebelum dapat menikmati kontak yang menyenangkan dengan anak dan berinisiatiflah menghubungi anak secara rutin, jangan menunggunya untuk menghubungi kita. Secara berkala, ajaklah anak untuk pergi bersama atau undanglah mereka untuk datang ke rumah. Asalkan tidak terlalu sering. Besar kemungkinan pasangannya dan anak-anaknya tidak akan berkeberatan.
Kelima, doronglah anak untuk mengasihi dan mementingkan pasangan dan anak-anaknya. Walapun kita "kehilangan" anak, di usia senja ini kita mungkin akan mendapatkan gantinya lewat kasih sayang dan perhatian pasangan dan anak-anaknya. Sebaliknya, bila kita hanya memperhatikan anak sendiri, tidak bisa tidak, pasangannya pun akan merasa dirinya tidak bernilai di mata kita. Sebagai akibatnya, ia pun tidak lagi berminat menjalin hubungan dengan kita.
Firman Tuhan: Amsal 14:1 mengingatkan: "Perempuan yang bijak mendirikan rumahnya, tetapi yang bodoh meruntuhkannya dengan tangannya sendiri." Sudah tentu ayat itu berkaitan baik dengan perempuan maupun laki-laki. Pada hari tua, kita akan memetik buah dari pohon yang kita tanam. Bila kita telah menanam relasi yang sehat dengan anak, pada hari tua kita akan menikmati buah manis dengan anak. Juga, di hari tua janganlah kita malah merusakkan hubungan dengan anak dan keluarganya. Jagalah baik-baik . Sebab di situlah letak kekuatan untuk menghadapi hari-hari yang sepi. (berbagai sumber/wic- bersambung)